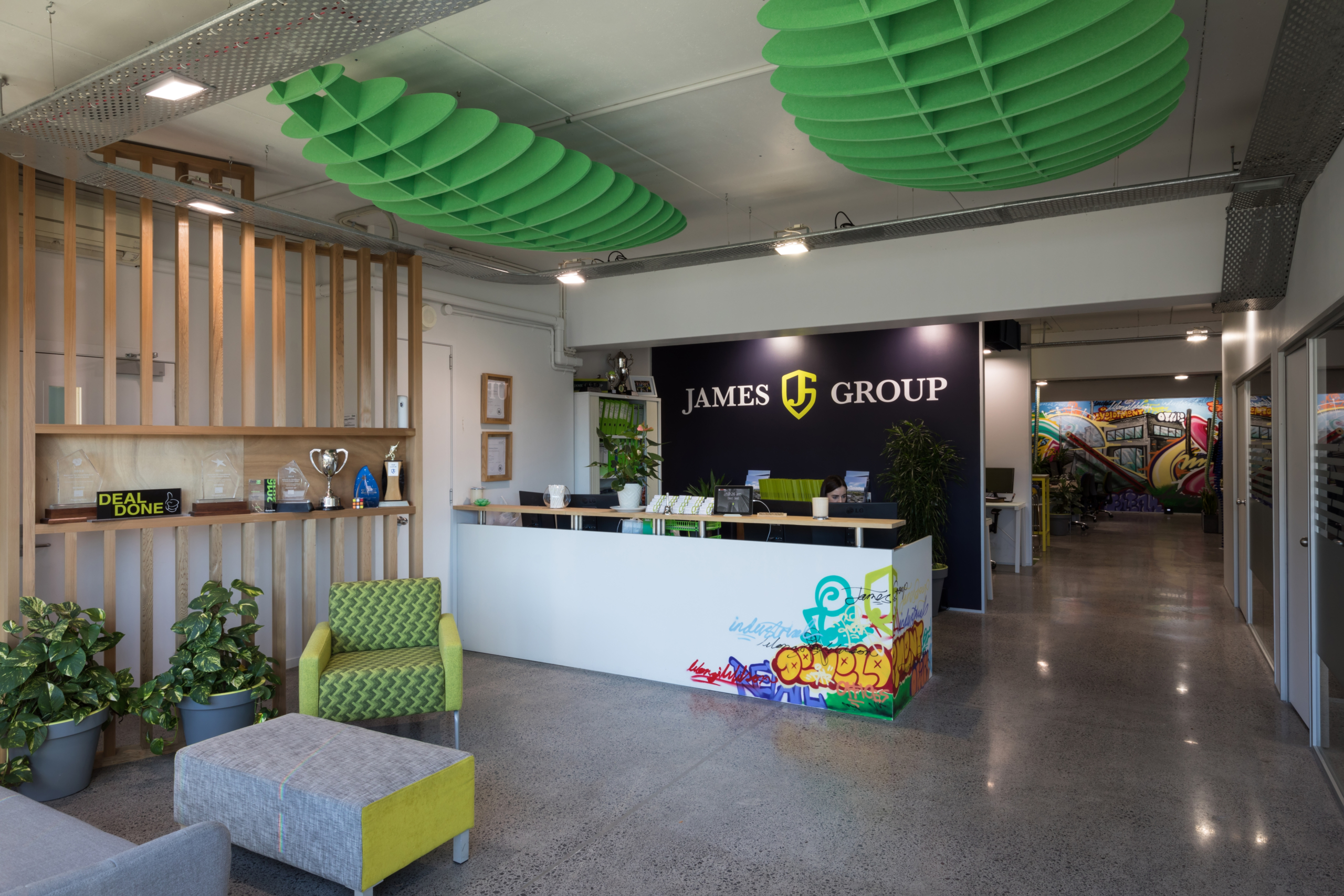 The reception area of your business is the first point of contact between your future customer and your brand. While often overlooked, a welcoming reception area goes a long way to setting the overall tone and feel of your space. 
Your reception area has a crucial role in introducing visitors, customers and new employees to your business. Ideally, it should:
Be inviting and memorable

Visually represent your brand

Set the tone of your space

Create a separate space from your office

Minimise noise
Creating a welcoming reception area can be simple. Here are our top tips on how to create the perfect reception area for your space:
Break Up The Space
Creating a distinction between your reception and office will help to reduce distractions for your employees. 
We can achieve this by installing visually appealing acoustic materials like hanging screens, wall coverings, dividers, panels and tiles.
Create A Distinctive Look
Your reception area needs to have a distinct look and feel to appeal to visitors. Think about how you can visually represent your brand. Choose a colour scheme that flows into the office space but has a unique vibe. 
At Nomadtika, we have a wide variety of elegant wall coverings that can transform the design of your space.
Design With Acoustics In Mind
Reception areas can be noisy, with visitors coming and going and phone calls, so finding ways to minimise unwanted sound is essential.  Noisy spaces can be disruptive for your employees, reducing their productivity. 
Try using softer materials like curtains, rugs, cushions, carpets and plants to absorb sound in your reception area.
Looking To Improve The Acoustics Of Your Reception Area?
Whether you're amid an office makeover or unsure how to improve your office acoustics, it can be well worth getting advice from a professional.
At Nomadtika, we offer Acoustic Appraisals to assess your space and make an informed proposal for an acoustic solution to meet your space and budget.
Our expert team can help you with Acoustic Appraisals, product recommendations and expert installation for all your acoustic needs.