Acoustics
Why Restaurants Are Too Loud And How To Fix It
24 March 2021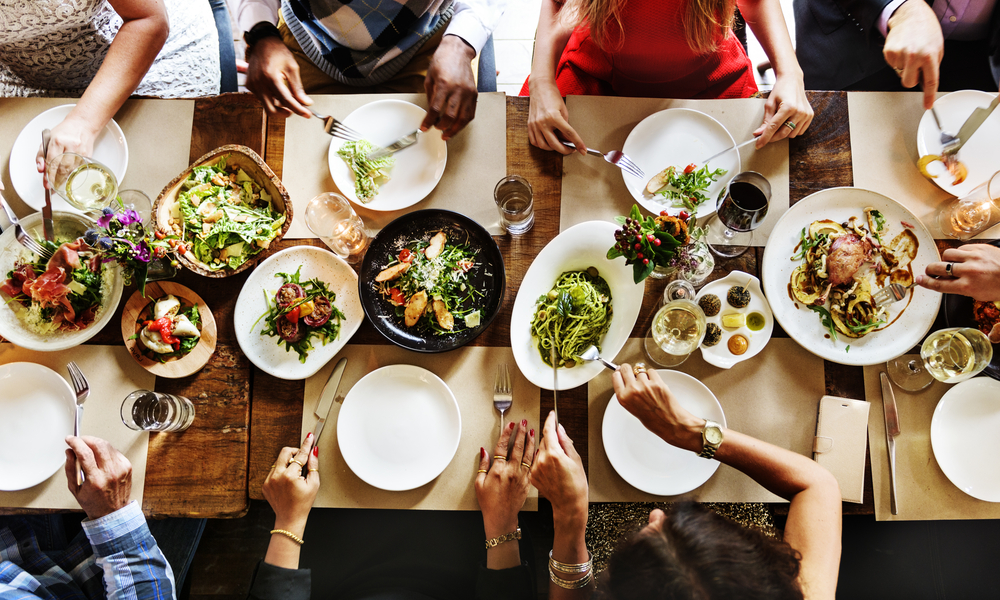 You've booked the restaurant, the food is immaculate and the interior is beautiful… The only problem is you can't hear a word anyone at your table is saying. 
We've all been in this situation and it isn't a pleasant experience. 
Bad acoustics is a common problem in the hospitality industry and for restaurant owners, this can seriously affect business…
Why Are Noisy Restaurants So Common?
Let's face it, restaurants are noisy places.
Between the clattering of plates, a conversation between staff, the laughter of the big group in the corner and all of the noises that come out of the kitchen, a bit of background noise are really unavoidable.
Additionally, the modern minimalist style that is so prominent in restaurants and cafes nowadays may look good but isn't easy on the ears. 
These materials tend to reflect sound and create an echo in the space, making speech intelligibility difficult. 
However, you shouldn't let the noise ruin the ambience.
When it comes down to it, a noisy atmosphere can seriously damage your customers' experience and your business… you'll want to find some solutions ASAP.
Sound-Friendly Furnishings
Ultimately, you want to incorporate materials into your decor that absorb sound. This can be furnishings or items with a softer finish for maximum absorbency.
These include:
Booths and cushioned seats

Curtains

Carpet

Indoor plants
With the right colour pallet and stylings, you can easily make these fittings modern and stylish.
Check out How To Improve The Acoustics In Your Restaurant for more information.
Acoustic Products
Acoustic products are a great option as soft furnishings can only do so much.
These are purposefully designed solutions to effectively reduce background noise and enhance your acoustics. 
These products include:
For a personalised option, the Custom Printed Cube is the way to go to customise your space. 
You can choose the artwork or photograph you want and we can print the image onto the product, enhancing the acoustics and the appearance of your restaurant. 
Amano and The French Cafe understood the importance of good acoustics in their businesses, and the team at Nomadtika managed to create acoustic solutions with elegant and high-end finishes. 

Need To Improve Your Acoustics?
If you don't know where to start to improve your acoustics, an acoustic appraisal are the way to go.
The team at Nomadtika will identify what issues your space may be struggling with and use our experience and expertise to find the solution that works for you.
For all of your acoustic needs, Contact Us today.